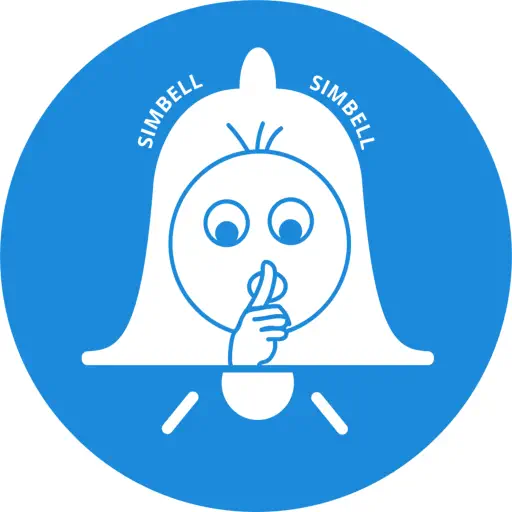 Simbell Wireless is a simulator system for Church Bells which allows teaching and practice in silence as the clappers on the bell(s) can be tied and all the "bongs" will be provided via software on a connected computer.
The Simbell system sends it's signals from the belfry to the ringing room wirelessly negating the need for the installation of signal wires down the tower making the system easily portable to create "popup" training facilities wherever you want, this portability is a major advantage for teachers as they are not restricted to a single tower when it comes to teaching.
There is a lot of information here on everything from installation, to using the system with Abel , Virtual Belfry or any of the other commercial software packages in the form of videos from our YouTube Channel called "simbell technical" , but I pride myself on providing as much support as I can to towers and teachers, so if there are any questions then please get in touch.
"Steve Farmer is the force behind Simbell, with a background in IT, Electronics and software development, he started ringing in 2016, his wife Jill having learnt over 20 years previously, a trip to an open day at their local church had him hooked within a few minutes and the rest (they say) is History"
This is the description that I have used to give some background on where Simbell came from, if you want to listen to the full story, the you could do worse than listening to the "Fun With Bells" Podcast here 
I am a passionate believer in using all the tools available to help in teaching and practicing and simulators are a natural extension to this. 
Service and support come with everything I do, many of the towers I work with have very little IT experience so I provide telephone and remote support,  and furthermore I give a full and complete guarantee that if the system doesn't work for you, then return it within 12 months and you will get your money back.
Some comments from Simbell Users ..
After looking at a few types of simulator that were available, we arranged a free trial with Simbell where we had a loan of one transmitter & one receiver. I used my own laptop for this using my 'Abel' software - which was already installed. This worked well on its own… so we placed an order to kit out our back six bells with transmitters.The whole kit arrived within a week. Installation was simple… but being as this was going to be a semi permanent installation we didn't order the rechargeable battery packs, but ran wires to each transmitter and cable tied them to the frame… and connected them to a 12v transformer which was supplied. We also use an old laptop permanently sited to run the program, and have also added an amplifier to improve the sound quality.There was an initial intermittent fault with one of the transmitters, but this was swiftly replaced with no quibble whatsoever! Steve Farmer's technical help and after sales service has been second to none.Our new learners are coming on very well indeed, thanks to Simbell… as we hold a weekly practice on a Saturday morning - where they practice their rounds & call changes for a whole hour without any fear of upsetting the neighbours with really bad striking, while they are developing their listening skills.I can thoroughly recommend Simbell to you! If you are thinking about having a simulator yourself, and would like to see one in action, I would be pleased to show you ours in action.
We chose the SimBell system for its ease of installation and configuration. The wireless transmitters and receivers were easy to install and the instruction videos on the SimBell website made it easy to understand the software installation and configuration. The support we received was excellent, giving us complete confidence in our new system. We have power in our bell chamber, so we use mains power for the transmitters. The system has proven reliable and combined with the Abel change ringing simulator software we find it is an invaluable tool for teaching and practice.
I purchased a Simbell training system to assist me in teaching new ringers at several towers. I needed a system that could easily be installed and removed and did not require any power or cabling. The Simbell transmitters with the battery work really well and I am using the system with the Simbell software which gives me the sound of the bell striking but without the complications of some of the other simulator software. I saw the system at an ART Event and thought it perfect for my needs
The simplicity of the Simbell is its strength. Power up the transmitter (secured to the frame just with Velcro), plug the receiver into the laptop USB and…ready to go! Our learners love it and I will offer it more frequently in the future knowing that it is so quick and easy to set up.For us, with a ground floor ring, we cannot leave equipment out in the ringing chamber so this is going to prove a real boon.
Just wanted to say how fantastic the Simbell system has proven to be so far. It is almost ridiculously easy to set up and use, not least because of your excellent videos - I've put it on three different bells in two towers so far. When shopping, I was dubious about the possible radio performance through the thick wood & stone of the towers and might not have bought without your 12 month guarantee arrangement, but I've had no issues at all despite a rural long draft ground floor tower and another with a metal frame. The use of the battery charger as the receiver power supply is particularly convenient. I will be recommending your solution widely